MSG - MULTI SERVICE GANTRY
The
MSG-01 Multi Service Gantry
is not just a machine; it's a revolution in motion.
With its cutting-edge features and exceptional performance, it promises to redefine the way you handle materials on your worksite.
Discover the future of heavy load material transportation & handling in the infrastructure industry.

Designed to meet the demanding needs of complex projects, the MSG-01 sets new standards in the civil engineering field providing exemptional flexibility & performance.
DOWNLOAD BROCHURE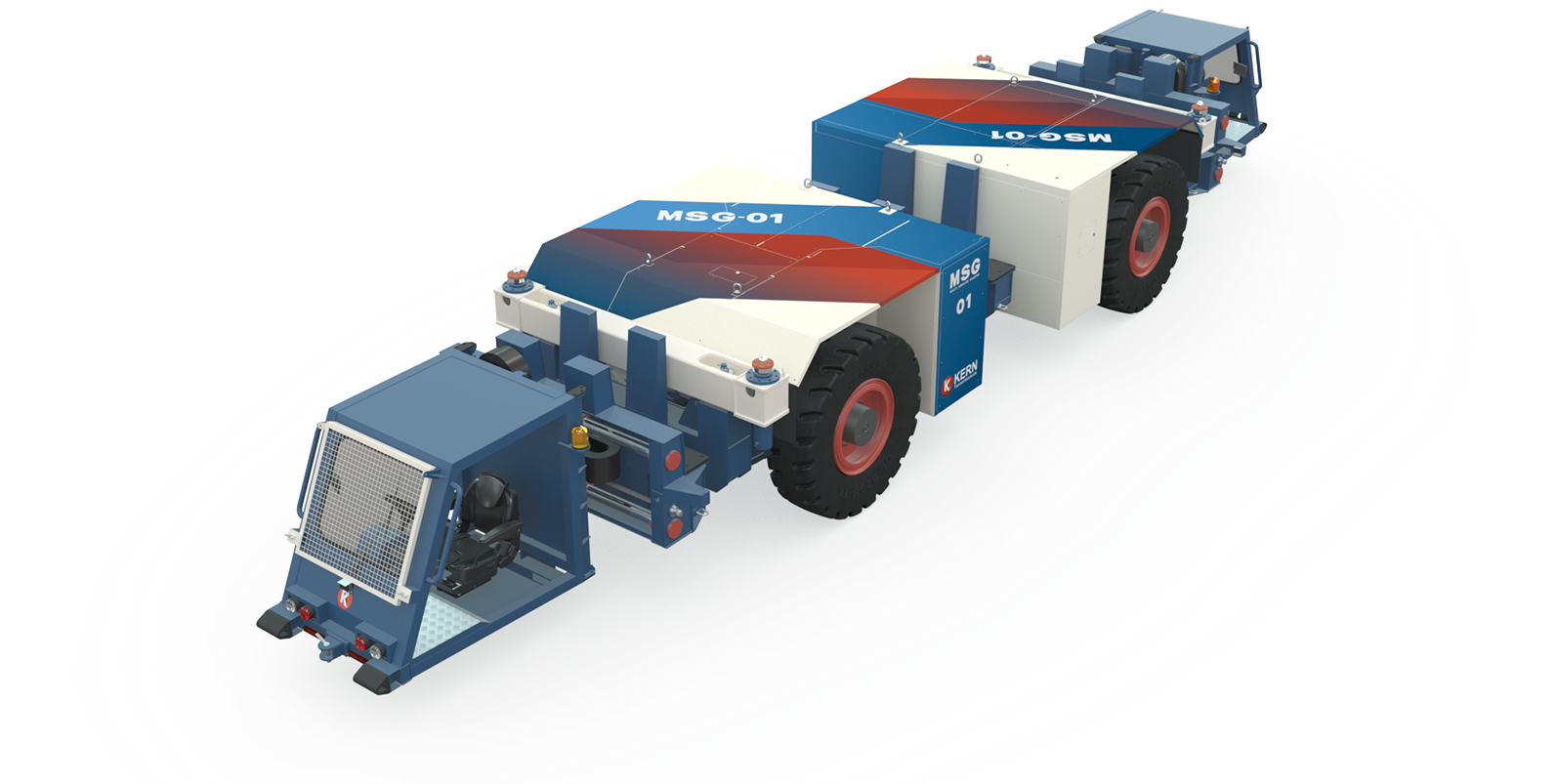 Cutting-Edge Drive to Accelerate your Projects
The 4WD drive system offers optimal traction, guaranteeing stability & control across different terrains and the most demanding environments. With a remarkable maximum speed of 7 m/s and the ability to maintain 3 m/s even when fully loaded, the MSG ensures rapid and efficient material transport under all conditions and an incredible 17% maximum slope capacity.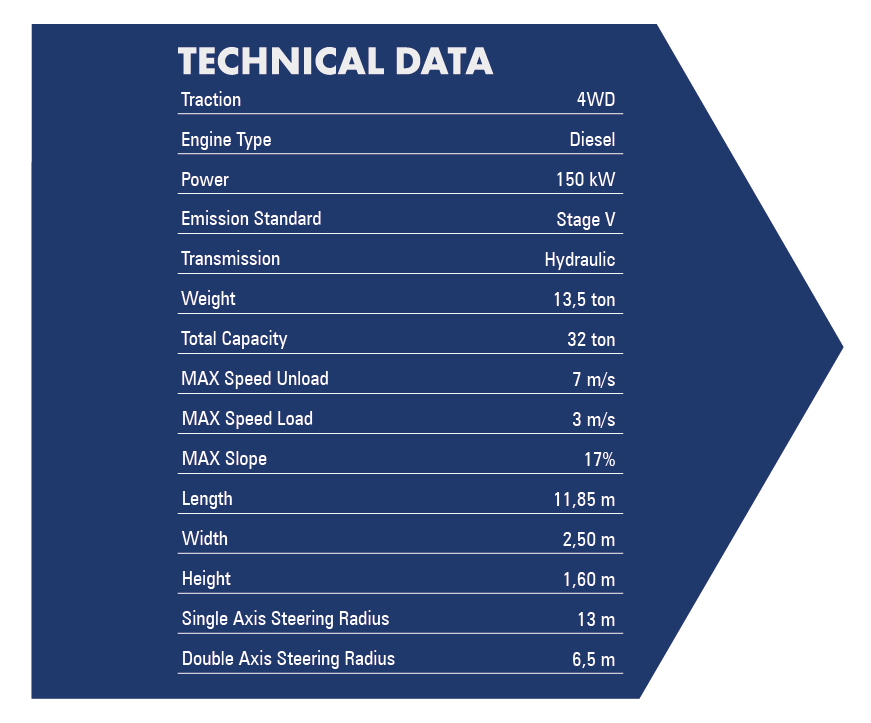 Control Versatility & Pinpoint Precision
Navigate confined spaces with ease thanks to an excellent handling versatility providing options for single or double-axis movement and parallel steering mode. With two drive locations, complete with consoles, and the possibility to operate remotely, the MSG-01 adapts to your specific operational preferences with a tailored control environment and an adjustable cabin that can be regulated both vertically and transversally.
100% Battery powered Option
The MSG-01 can be powered also by our eBoost technology, an innovative power source, utilizing advanced batteries, ensures reliable & sustainable energy for your construction equipment.

This option allows to drastically reduce CO2 emissions and the environmental footprint while enhancing construction site's operational capabilities. Make a sustainable impact, and drive progress in the industry with this state-of-the-art solution.

eBoost technology not only lowers emissions but also increases efficiency.

Embrace the Future of Multiple Applications
From precast segments to construction materials, the MSG-01 and its modular design accommodates bespoke solutions for a wide range of applications within the infrastructure industry such as Tunnelling, Bridges, Roads & Railways and Civils.